VEHICLE INSPECTIONS CALGARY
Precision Alignment & Brake is a Licensed Vehicle Inspection Facility in Calgary.
Alberta Safety Inspection/Insurance Vehicle Inspection
Depending on the age of your vehicle, some insurance require a safety inspection to get the vehicle insurance. For insurance records, for vehicles older than 12 years – Alberta government mandated inspection.
Out of Province Vehicle Inspection
For vehicles moving from out of province, before being registered and insured in Alberta. This is a government mandated comprehensive inspection to ensure the vehicle is safe and properly maintained. A customer must purchase the "Request for Inspection" form an Alberta Registry, and bring it with them for the appointment, which will take about 2 hours, plus filling out the government-required paperwork. Find out more about our out of province inspections.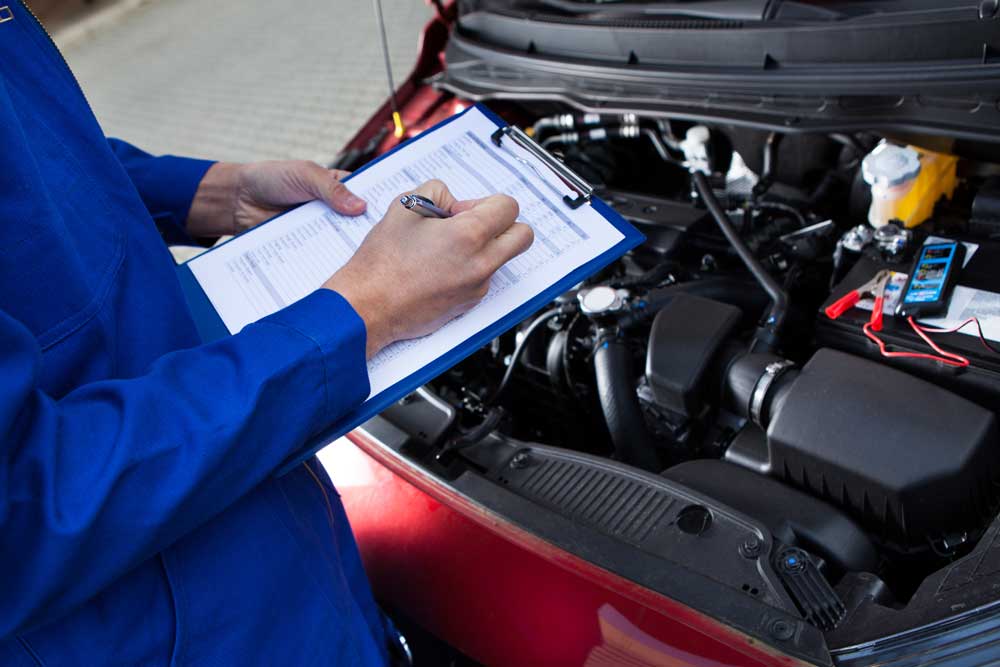 Platinum Vehicle Inspection
Includes a road test, and inspects the brake system, steering and suspension components (ball joints, tie rods, steering gear, wheel bearings, shocks/struts, CV axles, etc.) as well as wipers and washer system, lights, horn, air filter, drive belts, battery and cables, radiator hoses and fluid levels and conditions, tires and air pressure, visually inspect under vehicle – leaks, exhaust system, brake and fuel lines, u-joints & CV boots. We recommend having a Platinum vehicle inspection before going on a trip to ensure there are no safety concerns.
Pre-purchase Vehicle Inspection
You can choose either the platinum inspection or the Alberta safety inspection, and you may wish to add a charging system test to test alternator, starter and battery before buying a used vehicle.
Steering and Suspension Inspection
Inspect your vehicle's steering and suspension components (ball joints, tie rods, steering gear, control arms, bushings, wheel bearings, shocks/struts, CV axles).
Brake Inspection
Inspects your vehicle's brake components.
Courtesy vehicle inspection
When you come to Precision Alignment and Brake for an oil change we include a courtesy inspection to inspect your lights, wipers, washer fluid, horn, fluids, belts & hoses, noting any leaks under vehicle, and any other concerns we can see or hear.
An important part of our role as an auto repair shop in Calgary is to help you understand the recommendations that cover every system on your vehicle and are set by the engineers that designed your vehicle. Your Precision Alignment & Brake service advisor is an educator who will help you with a plan for catching up on scheduled services and a partner in taking care of your family's vehicle priorities – they are there to help you manage your vehicle needs.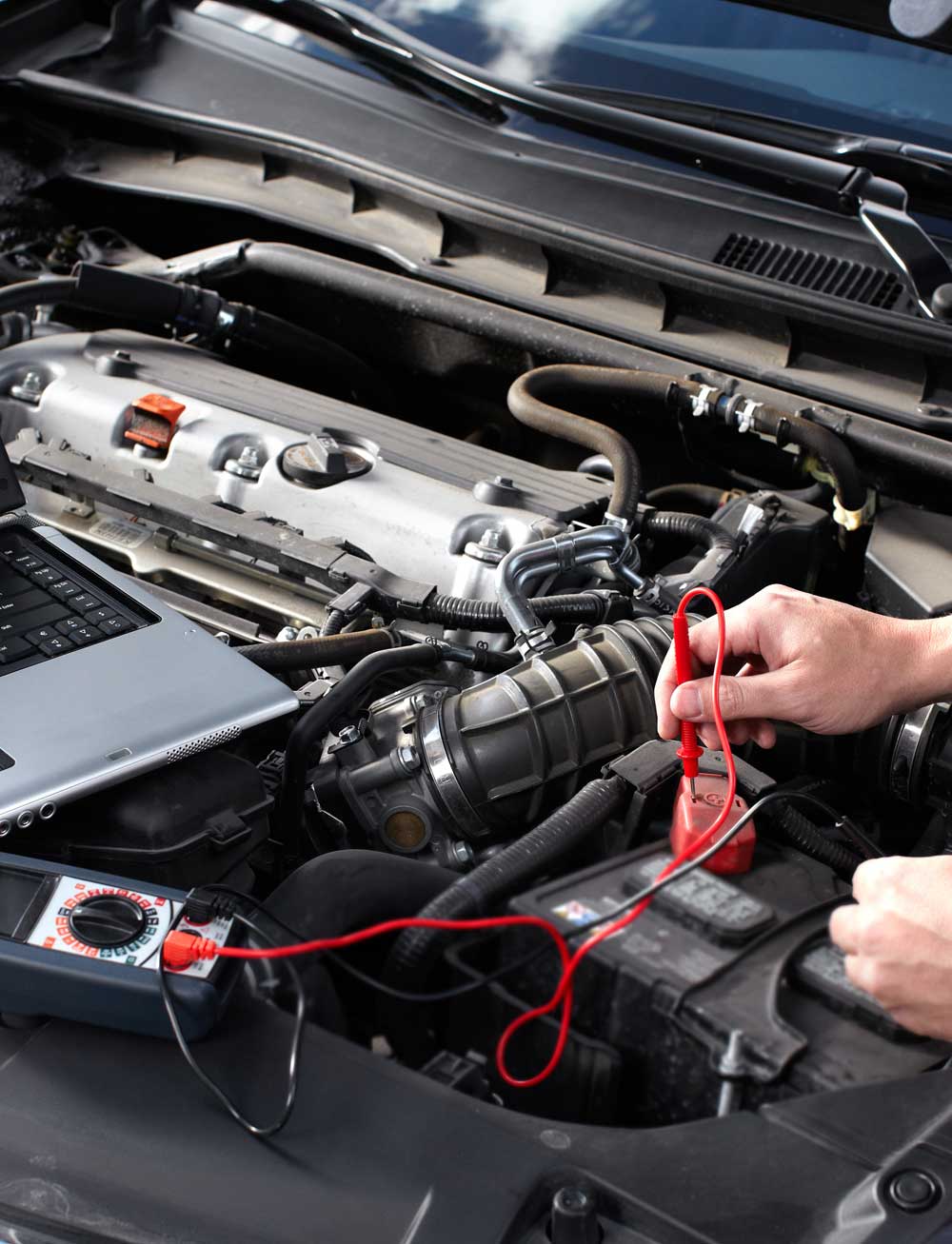 Contact Us to Setup an Auto Repair Appointment Today!
We offer complementary shuttle service for longer jobs of 2h or more, and this would need to be arranged at the time of booking appt.