AUTO MAINTENANCE
Keeping up regular auto maintenance on your vehicle is important to extending the lifespan of key components of your vehicle. Calgary presents specific challenges to vehicles that makes regular auto maintenance even more important.
Rough or Pothole Filled Roads
If you have ever driven down a Calgary road in the springtime you know there is no shortage of potholes in the road. These potholes or rocky roads can play havoc on your vehicle's alignment. If your vehicle is out of alignment your tires will not wear evenly, taking years off their lifespan. Having your vehicle's alignment regularly inspected can save you hundreds of dollars on tires. If your vehicle has become the victim of Calgary's potholes bring your vehicle into Precision and we will perform an alignment inspection and fix any alignment issues.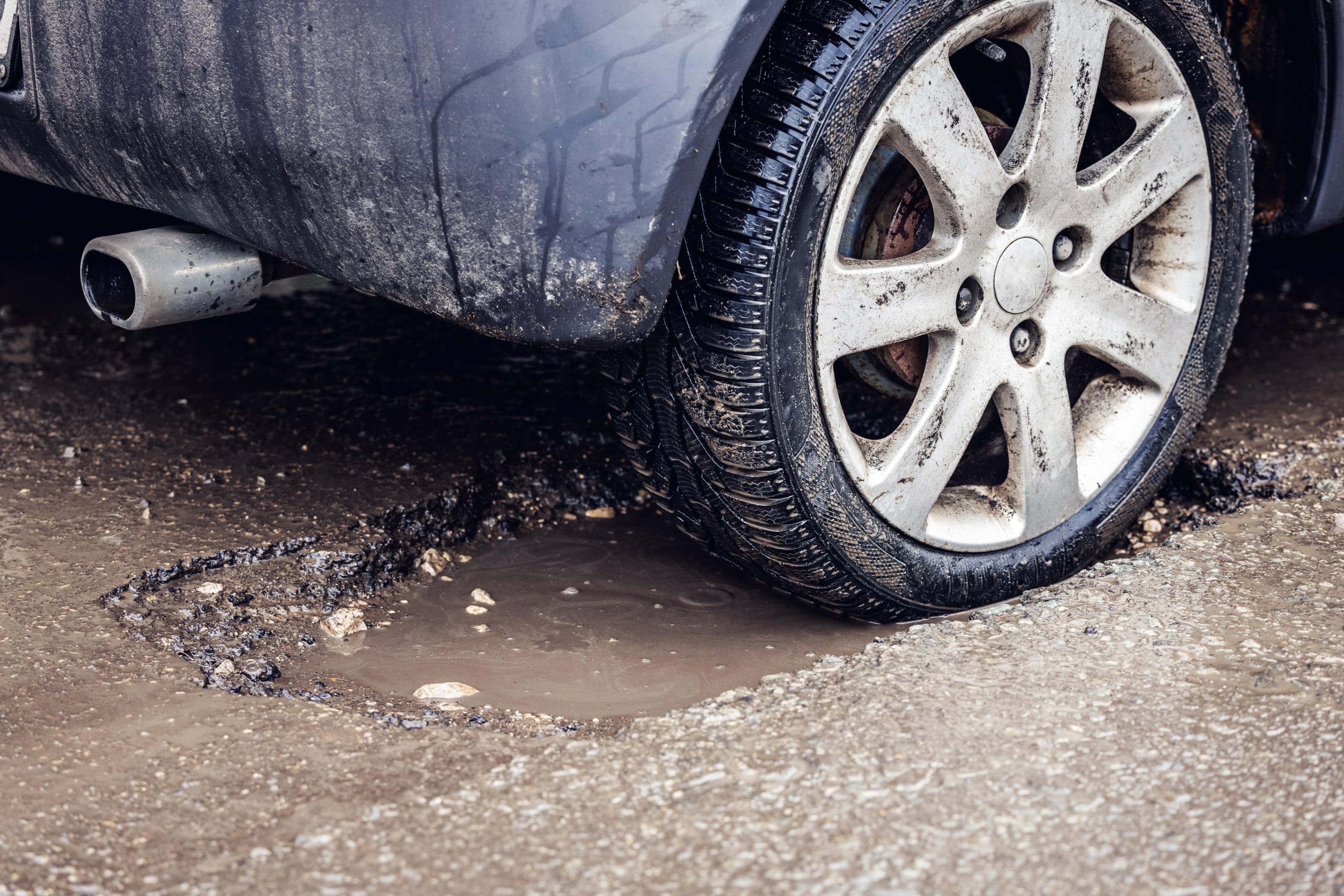 Weather Conditions
We all know Calgary's weather can go from one extreme to another throughout the year. Scorching hot days and freezing winter conditions can affect key components of your vehicle. This is why it is important to perform seasonal auto maintenance on your vehicle.
When winter is about to unleash freezing temperatures and icy road conditions it is important to make sure your vehicle is ready. If you have been experiencing any engine performance and driveability problems with your vehicle make sure to have this checked by a licensed auto technician before the cold weather hits. You do not want to be caught stranded in minus 30 conditions. It is a good idea to have your battery tested before cold weather arrives, cold weather can make it more difficult for your battery to perform at the level needed to start your vehicle. Making sure you have a fully charged battery can save you from needing a boost on the coldest of days. Other winter auto maintenance your vehicle may need, include coolant system flush, replacing wiper blades with winter rated blades, winter tire installation and block heater test to ensure it is functioning.
Summer conditions can do just as much harm to your vehicle as winter conditions. It is important to make sure your vehicle is ready for some of Calgary's hottest days. One of the most important maintenance checks to have performed on your vehicle as summer approaches is the coolant levels. It is important to make sure your vehicle won't overheat by having your vehicle's coolant levels checked, an inspection of the hoses and the coolant reservoir. Another key component of your vehicle to have inspected before summer rolls around is the engine belts. Hot weather can increase the rate at which the belts deteriorate and a broken belt can leave you stranded on a hot day. Belts that are cracked are prone to break in freezing cold temperatures, leaving you stranded in the cold! Make sure the condition of your engine belts are good and replace any belts that have deteriorated or dried out. Other summer auto maintenance your vehicle may need include air condition system recharge, air filter replacement, fluid changes and the installation of summer tires.
No matter the weather, the expert auto technicians at Precision know what auto maintenance procedures your vehicle will need. If you want to get your vehicle ready for the upcoming season, bring it by Precision and we will have it ready to take on the elements.
Auto Maintenance Checklist
If you are worried about the state of your vehicle, Precision offers a "peace of mind" inspection to give you a detailed report of the items that need attention. The following is a list of the items that should be inspected:
Front brake pads, rotors & calipers
Rear brake pads, rotors & calipers / Rear brake drums, shoes and wheel cylinders
Brake hoses and brake lines
Ball joints
Tie rods / steering linkage
Steering rack or steering gear box
Wheel Bearings
Stabilizer links and bushings
Shocks / Suspension struts
U-joints
CV joints and boots
Fuel lines
Air filter
Drive belts
Battery, cables & terminals
Radiator hoses
Lights – headlamps, fog lights, turn signals, park lights, licence plate lights, brake lights, and reverse lights
Windshield wipers and washer fluid
Horn
Tires (tire pressure, condition and tread depth)
Fluid levels & condition – coolant, transmission fluid, power steering fluid, brake fluid, engine oil
Front differential fluid, transfer case fluid, rear differential fluid
Contact Us to Setup an Auto Repair Appointment Today!
We offer complementary shuttle service for longer jobs of 2h or more, and this would need to be arranged at the time of booking appt.