Why change your vehicle's oil?
Oil is the 'lifeblood' of your vehicle. It keeps the engine components lubricated and working efficiently. Oil helps pull the heat away from the combustion chamber, preventing the engine from getting too hot. No matter how good the oil is, eventually it degrades as the additives get used up. It is recommended to replace the oil and oil filter every 4 to 6 months before it breaks down.
The oil circulates through the oil filter where dirt and detrimental sludge are captured. Dirty oil does not lubricate properly and causes damage to engine components. In order to increase your vehicle life expectancy and optimize your fuel economy, it is critical to have your oil and filter replaced every 5000 kms (we recommend 8000 kms if you are using synthetic oil).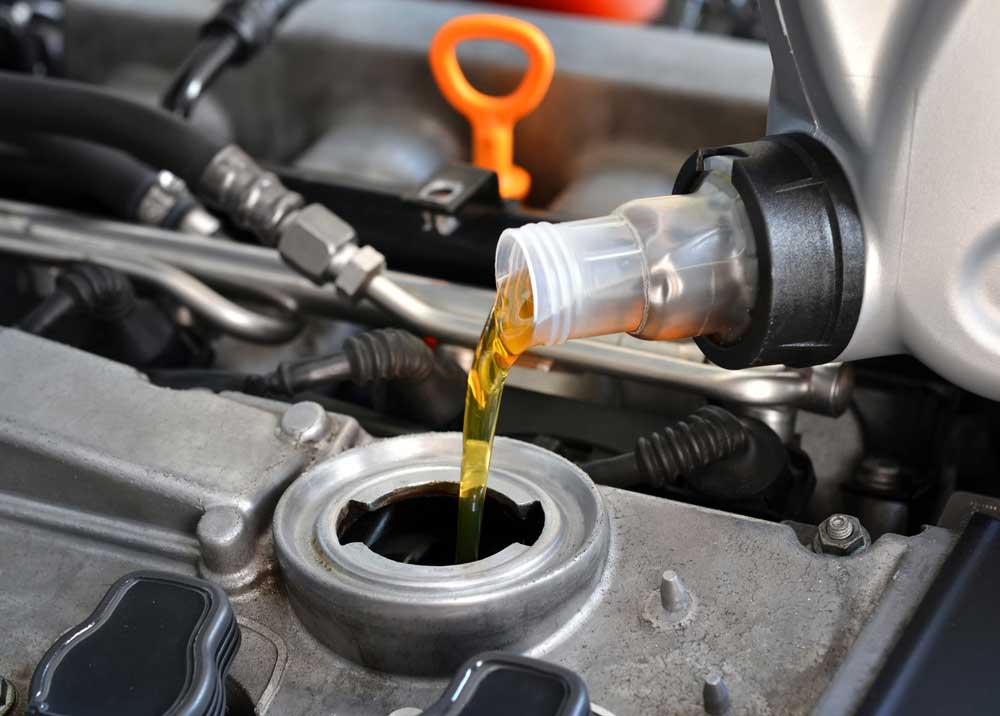 Our Oil Changes Services in Calgary
Our basic oil change service includes replacement of the oil and oil filter, plus a 30-point complimentary inspection of fluids, belts, hoses, battery, air filter, lights, wipers, nozzles, exhaust system, brake and fuel lines, CV boots, tires & tire pressures, leaks under vehicle, and so on.
The price to replace your oil & oil filter and complimentary inspection starts from $60 + tax including cost of oil and oil filter. Oil change service generally takes approximately 1 hour, give or take a few minutes. Prices can vary greatly for different oil filters and for the different viscosities of conventional oil and synthetic oil, and the oil capacity also varies from vehicle to vehicle, making it difficult to estimate correctly.
Spring Maintenance Special
Only $109.99 +gst and includes:
Oil, lube and filter
Tire Rotation
Comprehensive multi-point visual inspection
This offer is only available until August 31st, 2018. Please call us at (403) 293-3438 to book an appointment for this maintenance special.
Peace of Mind Vehicle Inspection
Our "Peace of Mind" vehicle inspection includes the following:
Test drive
Oil change
Inspection of fluids (Power steering, coolant, transmission, brake fluid, and engine oil. *unless special procedure is required)
Inspect engine air filter
Inspection of brake system (Front & rear brake pads/shoes & rotors/drums, hoses/lines, calipers/cylinders, & park brake operation)
Inspect chassis (Steering and suspension; ball joints, tie rods, wheel bearings, control arms/bushings, shocks/struts, and sway bar links/bushings)
Inspect exhaust for condition and leaks
Inspect tires, tire rotation & adjust pressure if needed
Inspect undercarriage for leaks
Contact Us to Setup an Auto Repair Appointment Today!
Need shuttle service? We offer a complimentary shuttle service that can take you anywhere within a 10km radius of our shop. We can get you to the nearest c-train station, workplace, home, Starbucks or shopping centre while we service your vehicle. By appointment only.