OUR CALGARY AUTO TECHNICIANS
Precision NAPA Autopro has a top notch team of staff with the right expertise and experience to address all your vehicle's needs.
Today's sophisticated, computerized vehicles demand higher standards of technical ability and diagnostic equipment to keep your vehicles operating efficiently. Our technicians are licensed inter-provincially, and they are continually updating their training to stay on top of changing technology.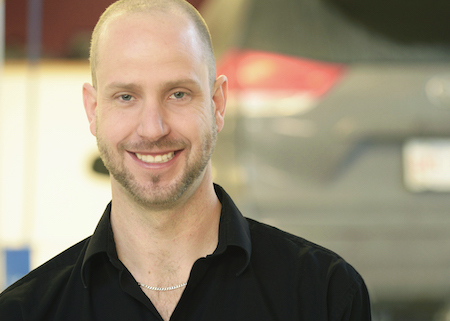 Zac Morse – Owner And Service Manager
We are pleased to announce that Zac has joined the Precision Team as Service Advisor / Customer Service Specialist. Zac is a fully accredited Journeyman Technician, and he brings a wealth of experience, technical skills and vehicle comprehension into our front office, to help us serve our valuable clients better!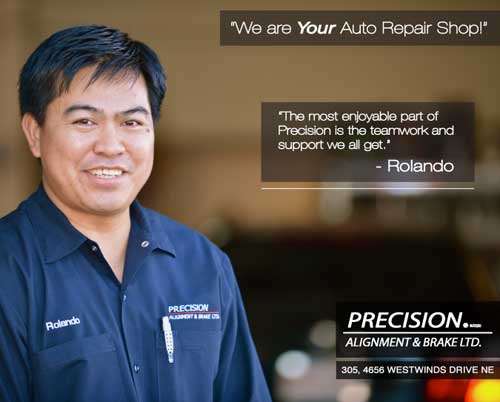 Rolando Tolentino – Owner and Shop Foreman
Rolando has been an automobile technician for 10 years, and he is entering his fourth year at Precision. He has had numerous training courses focused on Japanese cars, but his expertise and experience extends to all vehicles. He has solved challenging problems like mysterious engine noises which are much tougher to identify in today's complex vehicles. He is very knowledgeable about vehicle specifications and seeks to provide quality diagnostics in a timely way. He has worked in other shops, and what he likes about Precision is the focus on quality service, fair pricing and great customer relations.
Our Office Staff
Precision also has a great front office team to look after you when you arrive.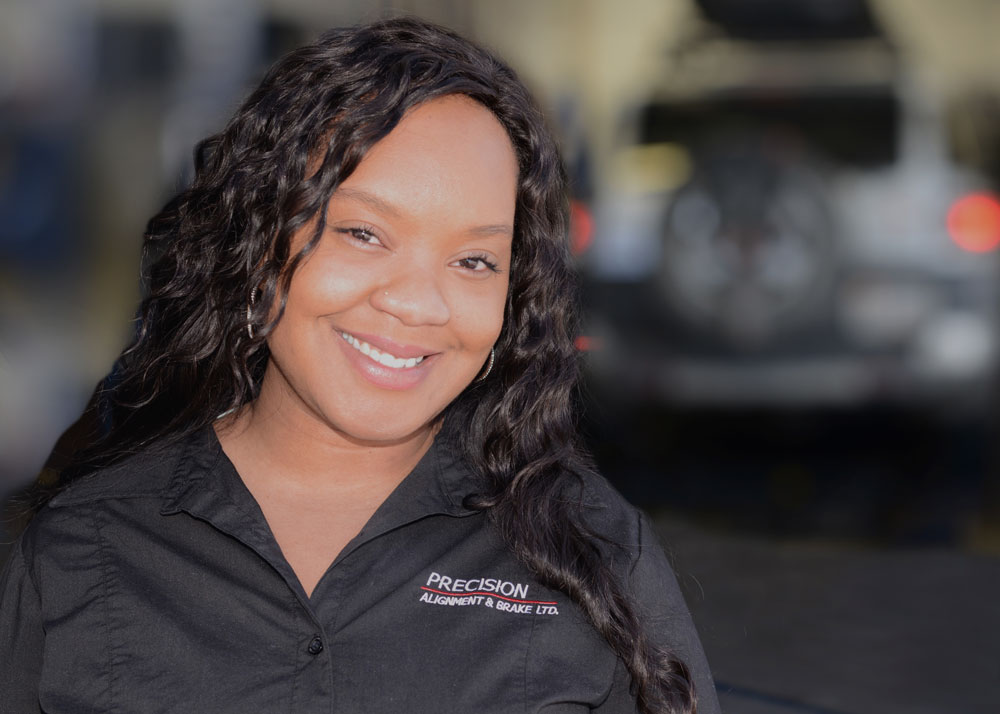 Melanie – Service Advisor
We are excited to welcome Melanie to the Precision team! With more than 10 years of customer service training and experience she's joining us as Customer Service Specialist. Melanie is passionate about people and she's going to raise the bar to ensure we provide "remarkable" customer service to all our customers. She is committed to serving our clients and effectively addressing their concerns.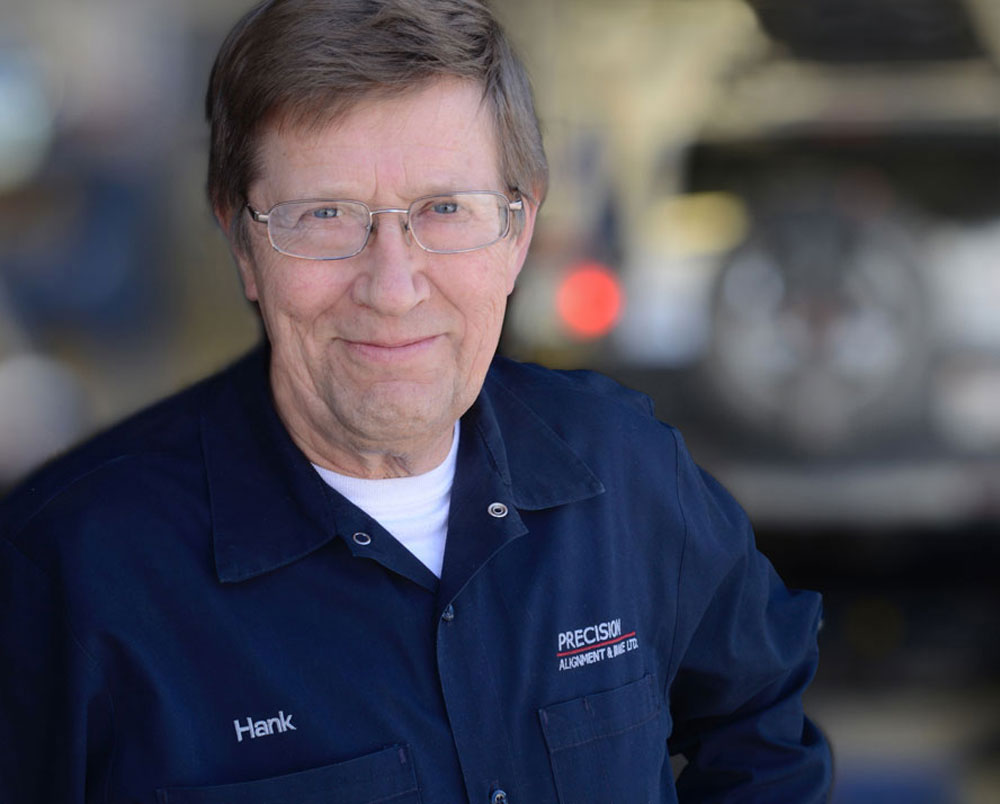 Hank Schurink
Hank and his wife Carol have owned and operated Precision for 15 years. Together they embody Precision's commitment to quality, integrity, and great customer service. Hank prides himself in cultivating a great team of technicians, friendly and efficient front desk service, and loyal customers. Hank believes in helping customers keep their vehicles well maintained and safe to drive for as long as possible. Precision and its team members have a great deal of expertise and information to help customers who want to extend their vehicles' performance. When he is not managing Precision's daily operations, Hank is analyzing and solving alignment issues on customer cars.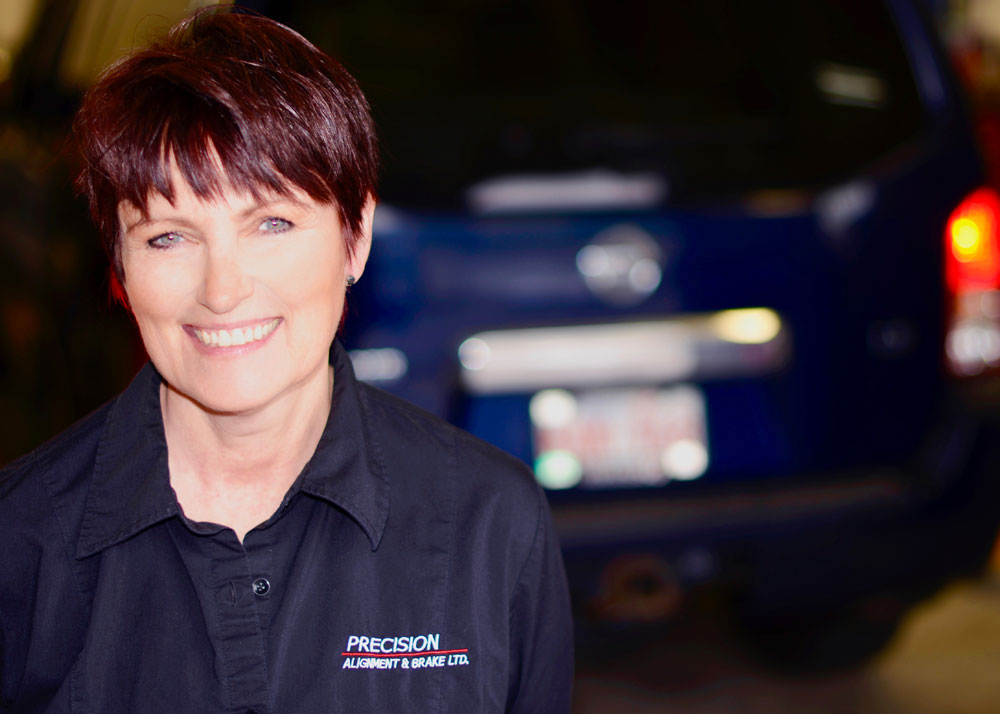 Carol
Carol is one of the owners and she is the Client Advocate for Precision. She manages the systems and procedures to ensure we are providing quality work, and taking very good care of our customers. Carol is responsible for creating a friendly, customer-oriented culture at Precision, and can always be seen wearing a smile.
ABOUT OUR CALGARY AUTO TECHNICIANS
Precision NAPA Autopro provides professional and experienced technicians in Calgary. Our auto repair shop features some of the most knowledgeable and experienced techs in the Calgary area.
Knowledgeable and Experienced Technicians
Our auto technicians have over 40 combined years of experience working on a large variation of vehicles and mechanical issues. We feature a number of different auto technicians who specialize in different vehicle services so we can assure that your vehicle is examined and fixed by the appropriate specialist. The vehicles manufactured today are sophisticated machines that feature integrated mechanical, electrical and hydraulic systems that demand a higher standard of knowledge, technical ability and equipment. This is why we only employ the most knowledgeable and experienced techs who can handle the issues of modern vehicles. Our lead Journeyman auto technician is licensed inter-provincially, we have another Journeyman auto technician who is licensed in Alberta, and another technician who is in the auto technical apprenticeship program. They continually update their training monthly to stay on top of changing technology.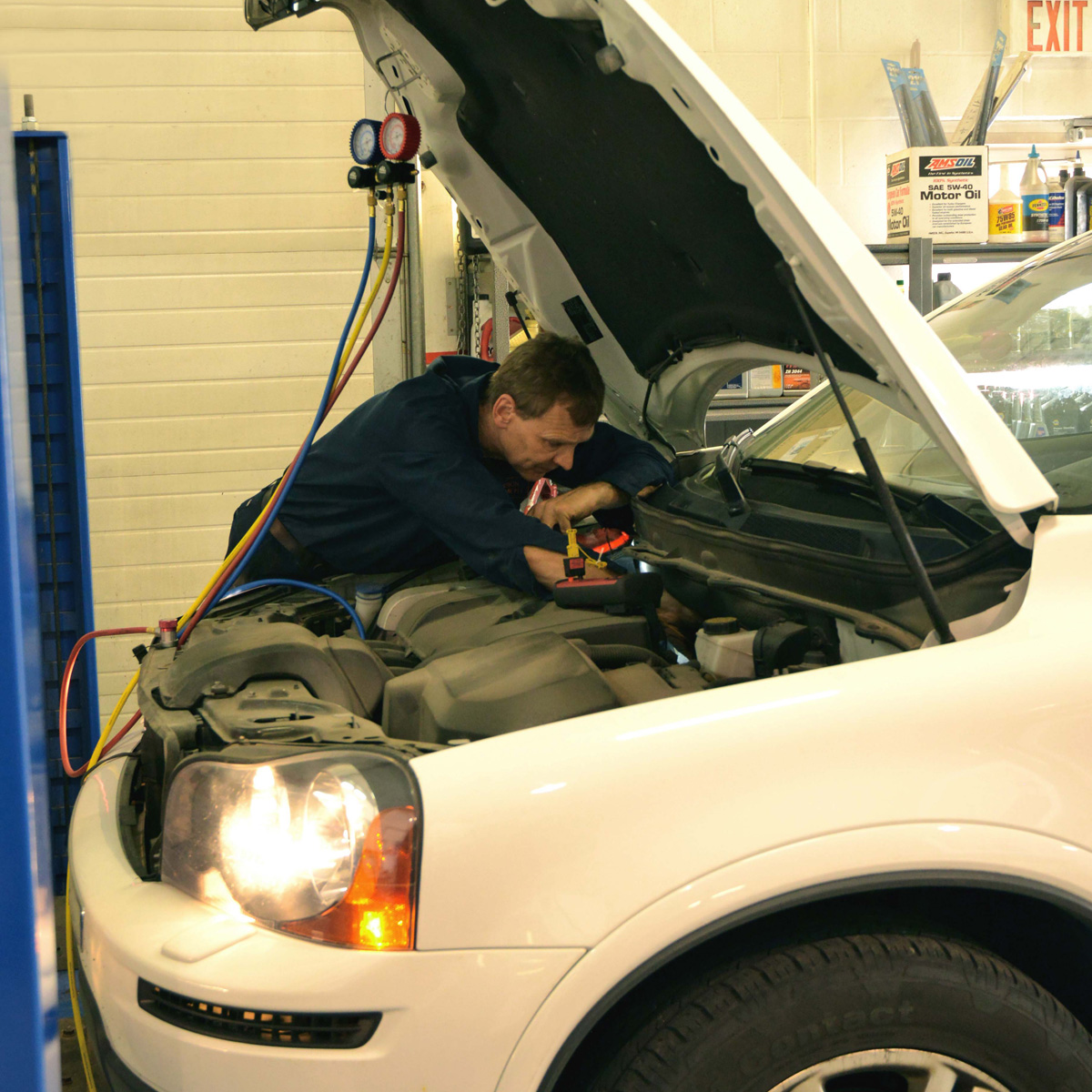 Committed to Quality, Integrity and Efficiency
At Precision NAPA Autopro featuring knowledgeable and experienced technicians isn't enough, we also ensure each of our technicians has a commitment to quality, integrity and efficiency. Our Calgary automotive technicians are devoted to repairing your vehicle to the highest standards with efficient work that saves you money. Our techs, along with all the staff at our auto repair shop in Calgary, treat your vehicle as they would their own, knowing it is important to save you money and have your vehicle repaired right and quickly.
Specialized Technicians for Specialized Repairs
Auto repair has become complicated over the years and knowing everything about every aspect of every vehicle is nearly impossible. This is why it is important to us to have a number of technicians that specialize in different vehicle repair areas. This way we can ensure no matter the repair your vehicle may need, we have someone who can do the job efficiently and correctly. Our Calgary auto repair shop features specialists in alignment, diagnostics, import vehicles, domestic vehicles, transmission service, engine repair, brake repair and much more. Our wide variety of specialized Calgary technicians allows us to bring you a level of service not easily found in other Calgary auto repair shops.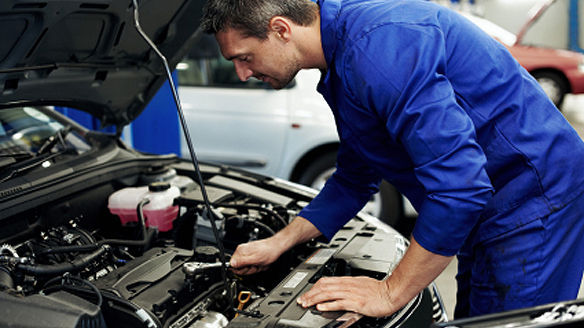 Schedule an Appointment with our Technicians
If your vehicle needs repair or maintenance, trust the expert auto technicians at Precision NAPA Autopro in Calgary. Our technicians will provide efficient, high quality work that will ensure your vehicle is fixed right at the lowest cost available. Please call us at 403-293-3483 to set up your appointment with our experienced and honest Calgary auto techs.
Contact Us to Setup an Auto Repair Appointment Today!
We offer complementary shuttle service for longer jobs of 2h or more, and this would need to be arranged at the time of booking appt.