CONTACT OUR CALGARY AUTO REPAIR SHOP
Contact Us
Phone: (403) 293-3438
Fax: (403) 280-3455
info@precisionalignment.ca
Our Address
#305, 4656 Westwinds Drive NE, Calgary, AB, T3J 3Z5
How to Find Us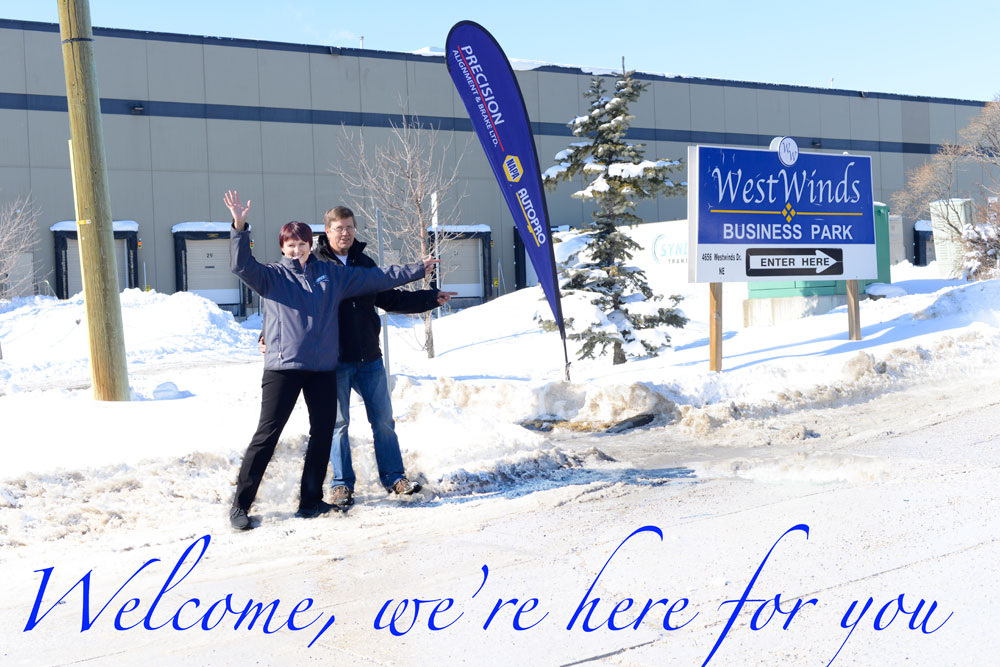 We are located just north of McKnight Blvd & 47 Street NE. When going north on 47th street turn left at the traffic light onto Westwinds Drive and then take the 2nd driveway on your right. We are located in a building with a black roof, a red stripe under the roof and green canopies on the windows.
Hours
Monday to Friday 8:30 AM-5:00 PM
Closed Saturdays & Sundays & all Stat Holidays
Key Drop
If you'd like to drop off your vehicle after hours, you can deposit your keys in the circular slot in the centre of side garage door beside office entrance door. Key drop has a sign noting where to put key, and there is a mailbox with envelopes in which to put key, any specific details, and signature.
Towing Services
LDS Towing does affordable non-priority towing for cars and & light trucks. When you call, please remember to leave a message with your phone number, address of vehicle & location of your key.
LDS Towing: 403-630-6063
Contact Us to Setup an Auto Repair Appointment Today!
Need shuttle service? We offer a complimentary shuttle service that can take you anywhere within a 10km radius of our shop. We can get you to the nearest c-train station, workplace, home, Starbucks or shopping centre while we service your vehicle. By appointment only.