WINTER TIRES IN CALGARY
Precision NAPA Autopro provides a wide selection of winter tires for all types of vehicles. We sell some of the best available winter tires at the most affordable prices in Calgary. It is important to ensure that you and your family are safe while driving on icy roads in the winter, this is why winter tires are a smart investment. We offer a wide selection of winter tires that will fit your vehicle and will work within your budget. We offer 10 – 12 different brands of winter tires with competitive rebates for a 1-2 month period in fall and spring. Our tire experts will be able to help you find the winter tires that are right for you and your vehicle.
Rebates available from $40 to $125 for a set of 4 winter tires.
Why do I need Winter Tires?
There is no question that having winter tires on your vehicle makes it safer to be on the road when temperatures drop. Winter tires are the only tires designed to perform optimally and provide traction in cold temperatures, on ice, in slush and in snow.
Once temperatures drop below 7C your all-season tires begin to lose their grip and braking distance increases in all road conditions. Also with all-season tires snow and slush will clog the treads significantly deteriorating the traction they provide. Winter tires are designed to provide grip in cold temperatures and have deep grooves for their treads to provide traction in slush and snow. Driving on all-season tires in the winter is a considerably higher risk than making sure your vehicle has winter tires on when cold weather hits.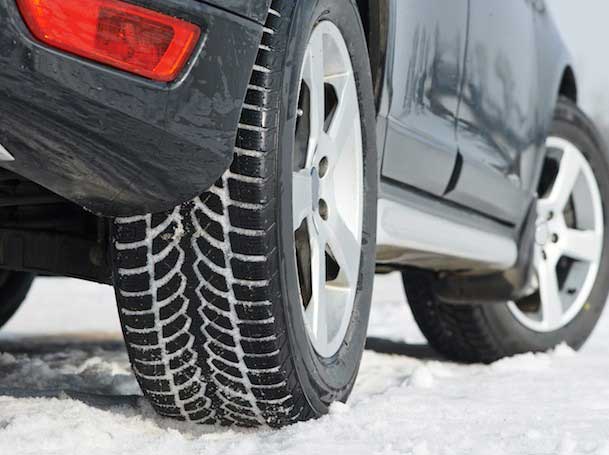 Does Precision Install Winter Tires?
Yes we do!
We have expert technicians with plenty of experience installing winter tires on all types of vehicles. Whether you need your summer tires switched for your winters or you are purchasing a new set of winter tires our technicians can handle it. It doesn't matter if your winter tires are on wheels or not, our knowledgeable technicians can install your winter tires. They have the tools and experience required to install your winter tires on your existing wheels.
How Much do Winter Tires Cost?
The price of winter tires can vary quite a bit based on the size and type of tire and your vehicle. In order to give you an accurate price for what winter tires may cost you, please give us a call at (403) 293-3438 with your tire size (for ex: 225/50R17). At Precision we carry a wide variety of winter tires to best suit your needs. If you are on a budget our tire experts can work with you to find winter tires that will work within your budget.
When Should I put Winter Tires on My Vehicle?
Winter tires are designed to be used in winter months and that is really the only time they should be installed on your vehicle. Normal all-season tires begin to lose traction when temperatures dip below 7C. This means some drivers will make sure to have their winter tires on their vehicle as soon as it starts to get cold. Other drivers will follow the general rule of having them installed two weeks before snow is expected to fall. The important thing is to not be caught off guard, have your winter tires installed a week or two before you think driving conditions will worsen. This ensures you won't be risking hitting some ice or slush while your all-season tires are still on.
It is also important to remember that winter tires will wear out quickly if driven on in summer months. They are made of softer rubber and manufactured to be used specifically in cold temperatures. Remember to have your all-seasons put back on your vehicle as soon as warm weather returns and the snow has stopped falling.
If it's been awhile since you've had your wheels aligned, bring your vehicle to Precision Alignment & Brake in Calgary for an alignment check.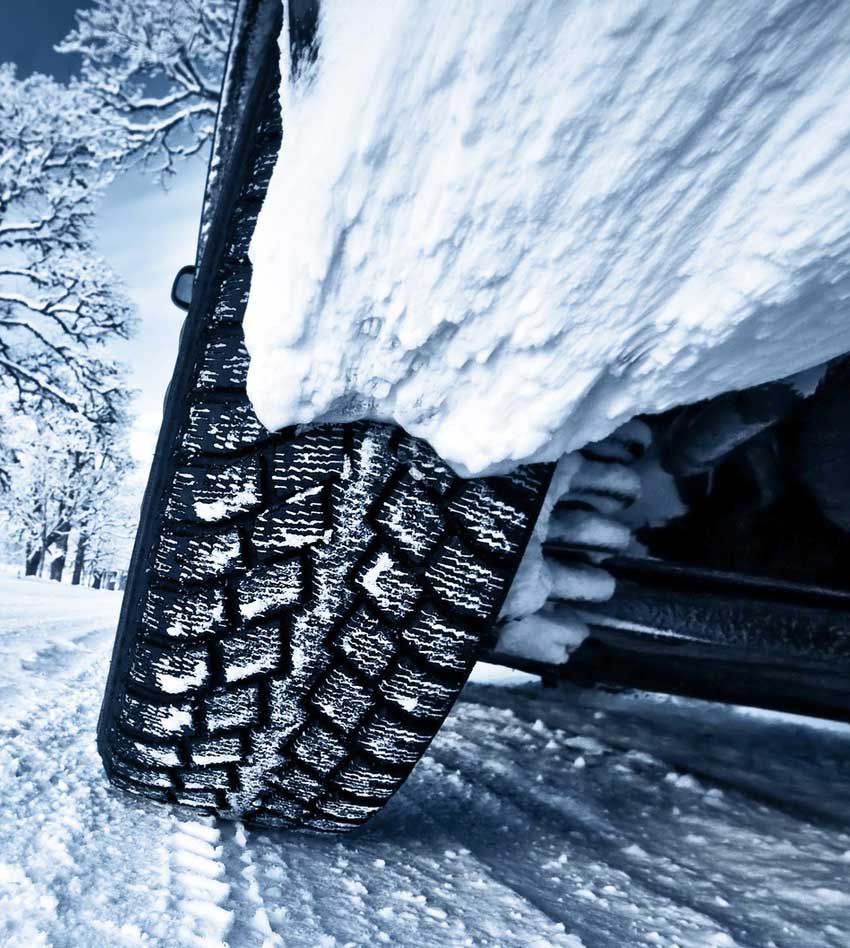 We Can Help
At Precision Alignment and Brake we have tire experts that can help you find the right winter tires. We can work with you to help stay within a budget and find the tires right for your specific vehicle. If you have any questions, concerns or information requests our tire experts are ready to help you, just give us a call at (587) 317-1559.
Contact Us to Setup an Auto Repair Appointment Today!
We offer complementary shuttle service for longer jobs of 2h or more, and this would need to be arranged at the time of booking appt.